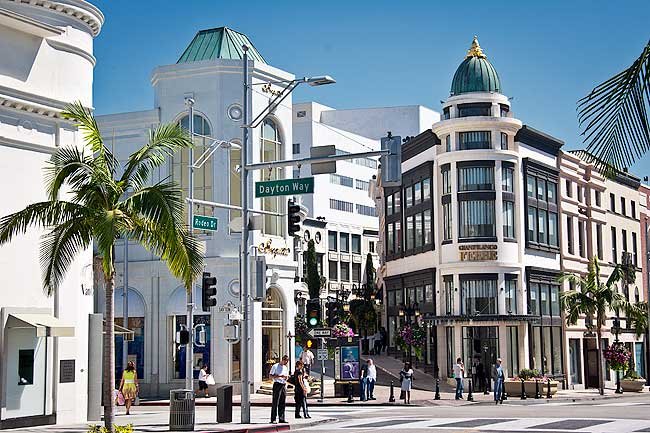 Rodeo Drive is a two-mile long street in Beverly Hills which crosses Sunset Boulevard. Extended from Wilshire Boulevard to Santa Monica Boulevard, the larger business district surrounds Rodeo, a shopping district and a major tourist attraction, also known as the "Golden Triangle,". The "Torso" sculpture, which is also the symbol of the award and the model for the associated statuettes is located at the intersection of Rodeo Drive and Dayton Way.
This is a paradise for fashion, trend lovers, and even those who do not necessarily have the purchasing capacity of some of the more expensive brands. Rodeo Drive is the hotspot location for some of the most significant brands in the world. The mall consists of a  four stories, 70,000 square foot shopping extravaganza known as the "Rodeo Collection,".
"Fashion's Night Out" is an event created some years back in New York City in hopes of boosting the economy during the recession is held annually in September at Rodeo Drive. The festival features a 60-foot Ferris wheel and other attractions on the three blocks of the Rodeo Drive business district. Rodeo Drive is a location where you can shop till you can drop or simply walk around, relax, and window shop.