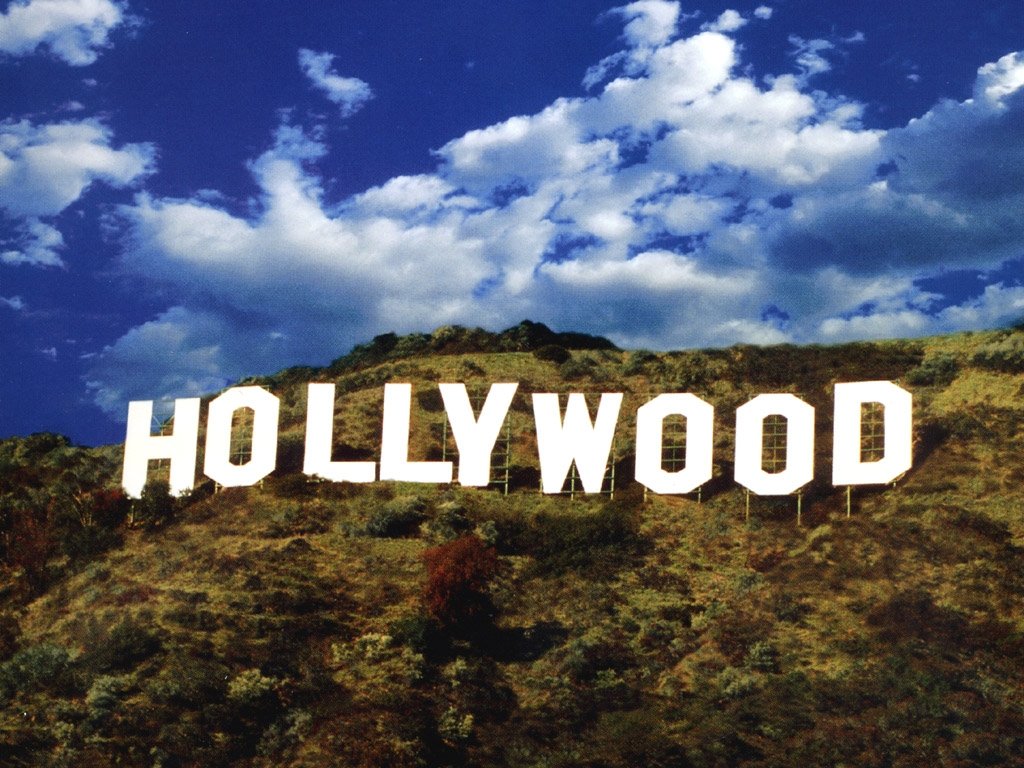 Hollywood, a neighborhood in Los Angeles has long represented the glitz and glamour of the entertainment industry. Even though most studios throughout the years now have moved away from this quirky district in favor of other L.A. neighborhoods such as Burbank. With this being said Hollywood still attracts millions of visitors a year to experience the mystic of Hollywood and to potentially have a glimpse of their favorite stars. The gigantic Hollywood sign on the hillside is an icon known across the world and is an associated symbol to the California dream.
The central area of Hollywood is at the intersection of Sunset Blvd and Highland Avenue where famous tourist attractions are located such as the hand/footprints in the cement courtyard of the Chinese Theater, the Dolby Theater, Hollywood and Highland entertainment complexes, Madame Tussaud's, and much more. This area also holds some of the more famous celebrity stars on the Hollywood Walk of Fame. A short walk away are more unique attractions such as the Hollywood Wax Museum, and the Guinness World of Records Museum. Hollywood is full of life, entertainment, and individuals striving to break the mold of the general population.
Per the US census of 2000, the city consisted of 77,818 inhabitants. 22,193 people on average living in 3.51-square-mile Hollywood making it seventh-densest neighborhood in all of Los Angeles County. This count increased in 2008 to 85,489. The ethnic breakdown per the 2000 consensus was diversified: Latino or Hispanic, 42.2%, Non-Hispanic Whites, 41%; Asian, 7.1%; blacks, 5.2%, and others, 4.5%.