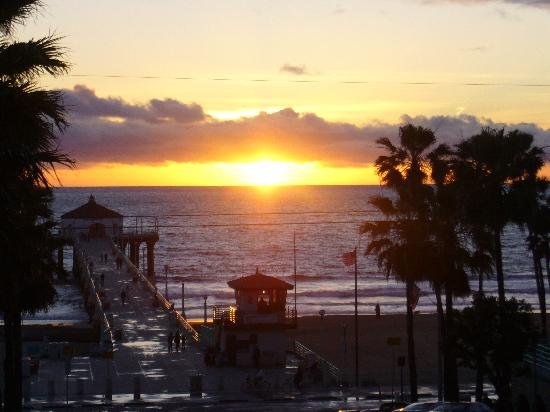 Manhattan Beach is a well-heeled coastal city located in southwestern Los Angeles. Manhattan Beach is one of the three Beach Cities in the South Bay.
Manhattan Beach features 2.1 miles (3.4 km) of ocean frontage and the beach is approximately 400 feet wide and 2.1 miles long. Famous for volleyball and surfing, Manhattan Beach hosts Open Volleyball Tournament and the International Surf Festival in August of every year. Also, a 244 ft tall peak is located in the city's southwest region.The beach is 10 to 20 degrees Fahrenheit cooler than the domestic regions of Southern California because of ocean breezes that provide clean air and summer temperatures.
Manhattan Beach has some of the most expensive real estate in California. Most home prices exceed $1 million when they are renovated or newly constructed. The bright and educated residents along with their high earnings makes Manhattan Beach one of the best suburbs in Los Angeles. Manhattan beach is said to be the second most educated city in Los Angeles and the fifth in California. The oceanfront desirability of Manhattan Beach makes it favorite spot of a number of high profile individuals in the sports and entertainment industry. Living and owning a home in Manhattan beach is a dream come true.