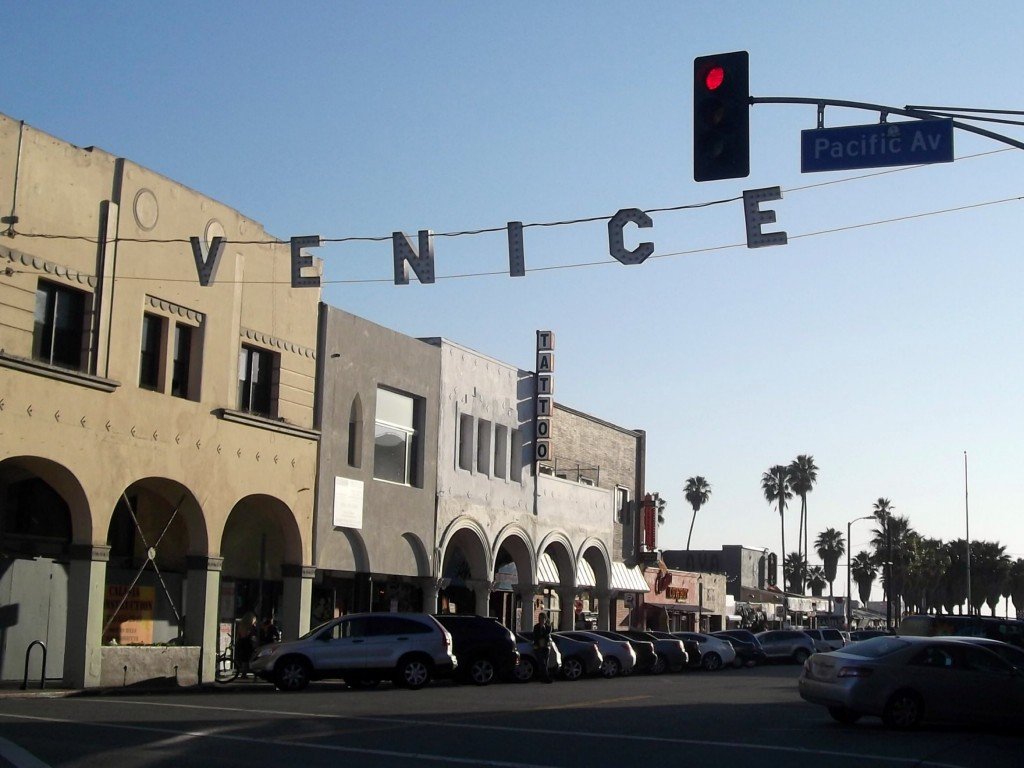 Venice, a beachfront residential neighborhood in the Westside of Los Angeles. Founded as a as a seaside resort town in 1905 was an independent city until 1926 before merging with Los Angeles. Venice is famous for its canals, beaches and circus-like Ocean Front Walk, 2.5 mile pedestrian-only promenade.
Venice is bordered by Santa Monica on the northwest, Mar Vista on the northeast, Culver City, Del Rey and Marina Del Rey on the southeast, Ballona Creek on the south and the Pacific Ocean on the west.
As per 2000 census 37,705 residents were living in the 3.17-square-mile Venice neighborhood an average of 11,891 people per square mile. In 2008 that number climbed up to 40,885 with 35 median age considered the average for Los Angeles. The neighborhood was moderately diverse ethnically but there was white people are more in the number. The breakdown of population percentage was 64.2% whites, 21.7% Latinos, 5.4% blacks, 4.1% Asians and 4.6% were others races.
In 2008 per household median yearly income was $67,647. $125,000 was the percentage of households earning which is highest for the city. The average household size was 1.9 people which is low for the county and the city as well. Percentage of houses and apartment are occupied by owners is 31.2% whereas renters acquired 68.8% of the housing stock. Many of Venice's houses have their principal entries from pedestrian-only streets and have house numbers on these footpaths. The inland walk streets are made up primarily of around 620 single-family homes.
A million of visitors across the world come to surf on Venice Beach every year. Venice is knows as cultural hub for peculiarities and global tourist destination. A boardwalk runs parallel to the beach, the handball courts, the paddle tennis courts, Skate Dancing plaza, the numerous beach volleyball courts, Muscle beach, the bike trail and the businesses on Ocean Front Walk.
By 2000, 49% of Venice residents were aged 25 and older had acquired a four-year degree. The percentages of residents of that age with a bachelor's degree or a master's degree was considered high for the county. The schools within Venice are as follows Broadway Elementary School, Animo Venice Charter High School, Venice Skills Center, First Lutheran School of Venice, Westminster Avenue Elementary School, LAUSD, St. Mark School, private elementary, Coeur d'Alene Avenue Elementary School, LAUSD, Westside Leadership Magnet School, LAUSD.