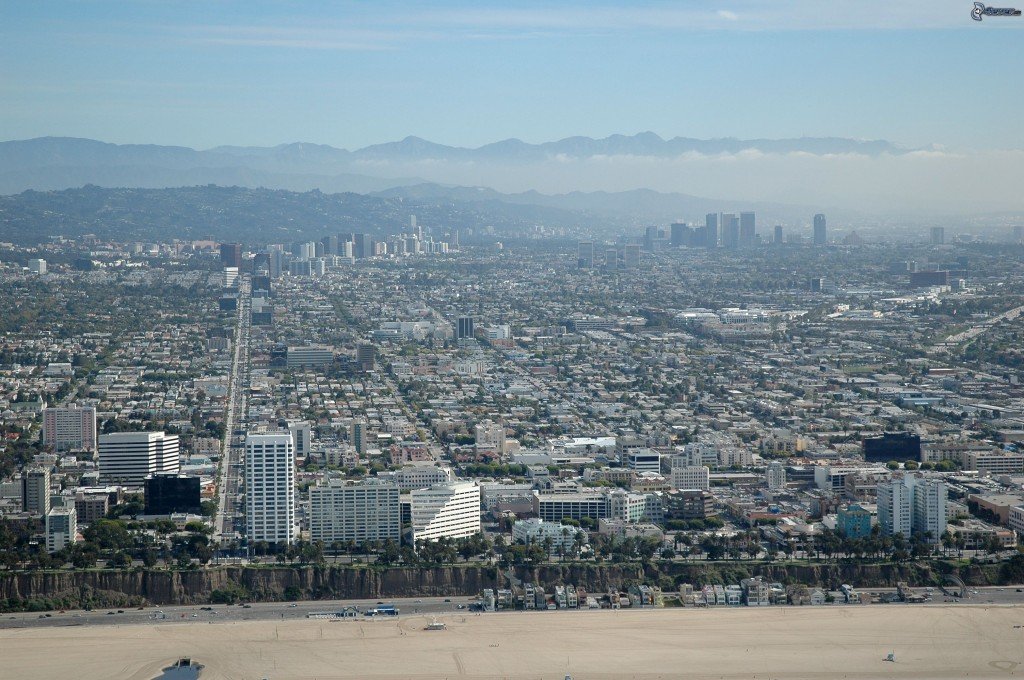 Santa Monica is a populated city in Westside of Los Angeles, CA. The beach facing city is named after the Christian saint, Monica. Santa Monica is home to many Hollywood celebrities and executives and is a mixture of affluent single-family neighborhoods, renters, surfers.
The city is situated on Santa Monica Bay and bordered on three sides by the city of Los Angeles – Pacific Palisades to the north, Brentwood on the northeast, West Los Angeles and Mar Vista on the east, and Venice on the southeast.
Sun shines brightly on Santa Monica an average of 310 days a year and cool breezes keep the atmosphere adorable. As it is located at nestled on the vast and open Santa Monica Bay, morning fog is a common phenomenon in May, June and early July. The rainy season is from late October through late March. Winter storms usually approach from the northwest and pass quickly through the Southland. There is very little rain during the rest of the year.
According to the U.S. census of 2010, 89,736 inhabitants were counted in the Santa Monica, out of which 87,610 people lived in households whereas 1,299 in non-institutionalized group quarters, and 827 were institutionalized. On average 10,662.6 people are living per square mile. The racial breakdown of the city was (77.6%) White, (3.9%) African American, (0.4%) Native American, (9.0%) Asian, (0.1%) Pacific Islander, (4.5%) from other races, and (4.4%) from two or more races.
There were 50,912 housing units at an average density of 6,049.5 per square mile (2,335.7/km²). The owners acquired (28.4%) whereas renters occupied (71.6%) of the houses and apartments. Santa Monica had a median household income of $72,271, with 11.3% of the population living below the federal poverty line.
The La Monica Ballroom on the pier was once the largest ballroom in the US and the source for many New Year's Eve national network broadcasts. There are three notable shopping districts with the uniqueness. The Santa Monica Stairs, a long, steep staircase that leads from north of San Vicente down into Santa Monica Canyon, is a popular spot for all-natural outdoor workouts.
The Santa Monica-Malibu Unified School District serves public education at the elementary and secondary levels. The district maintains eight public elementary schools; Edison Language Academy, Franklin Elementary School, Grant Elementary School, John Muir Elementary School, McKinley Elementary School, Roosevelt Elementary School, Will Rogers Learning Community.
The district maintains two public middle schools and two high schools as well. Private schools in the city are; Carlthorp School, Santa Monica Montessori School, Crossroads School, Saint Monica Catholic Elementary School, Concord High School, Pacifica Christian High School, St. Anne Catholic School, Saint Monica Catholic High School, New Roads School
Santa Monica has two hospitals: Saint John's Health Center and Santa Monica-UCLA Medical Center. There are four fire stations providing medical and fire response within the city as well.