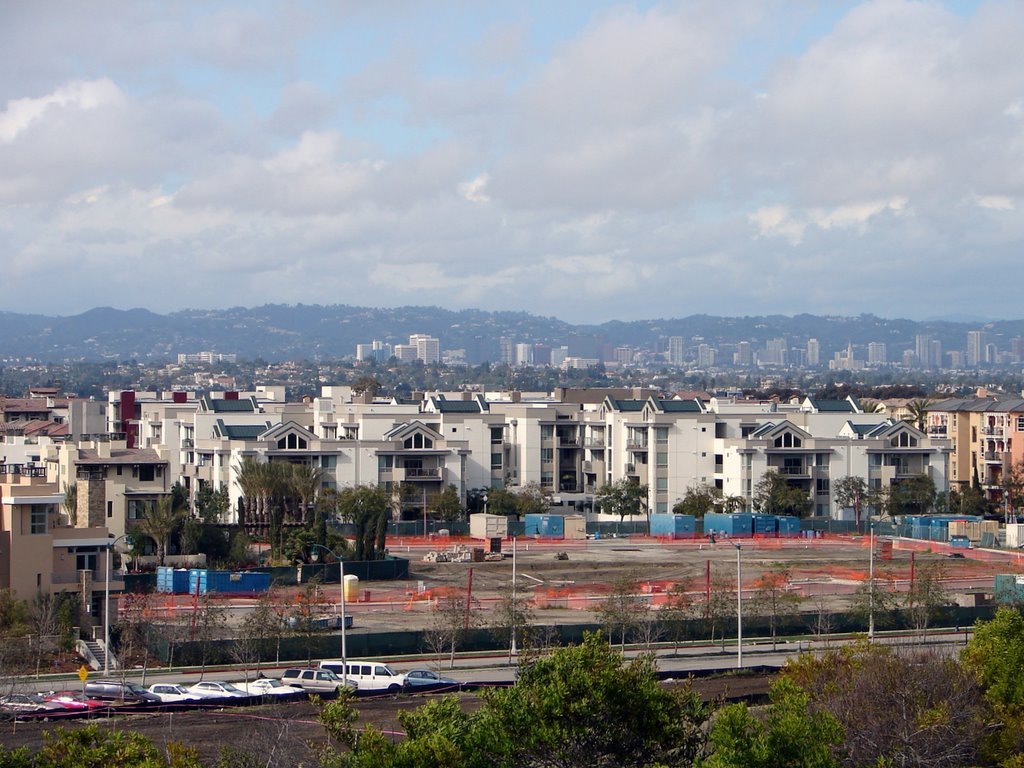 Playa Vista is one of the neighborhoods located in the Westside of the city of Los Angeles.
Playa Vista is adjacent with Del Rey on the northwest, Culver City on the north and east, Westchester on the southeast and Marina Del Rey on the west.
According to the census of U.S. 2000 2,416 inhabitants were counted in the 1.3-square-mile – an average of 1,859 people per square mile, lowest population density in the city. By 2008, the number amazingly increased to 6,010 citizens with the median age 37, the percentage of residents aged 65 and older was among the county's highest. Playa Vista has Latinos, 34.8%; whites, 32.4%; Asians, 21.2%; blacks, 4.7%, and others, 6.9% residents.
$68,597 was median yearly household income in 2008. The average household size of 2.4 people was average for the city. Owners occupied 54.8% house and apartments whereas of the housing stock, and renters occupied 28.5%.
In 2001 beginning of Phase One of Playa Vista started as a mixture of affordable and luxury housing, office and commercial space. Open spaces and recreational amenities also established next to wetlands and wildlife preserve. President Bill Clinton took it along with other five communities of National Pilot Project in 1998 under the banner of Partnership for Advancing Technology in Housing (PATH). The community is also considered as one of the most technologically advanced communities ever planned.
Los Angeles Unified School District operates public schools. In 2014 the Wiseburn School District allows inter-district transfer to Wiseburn.