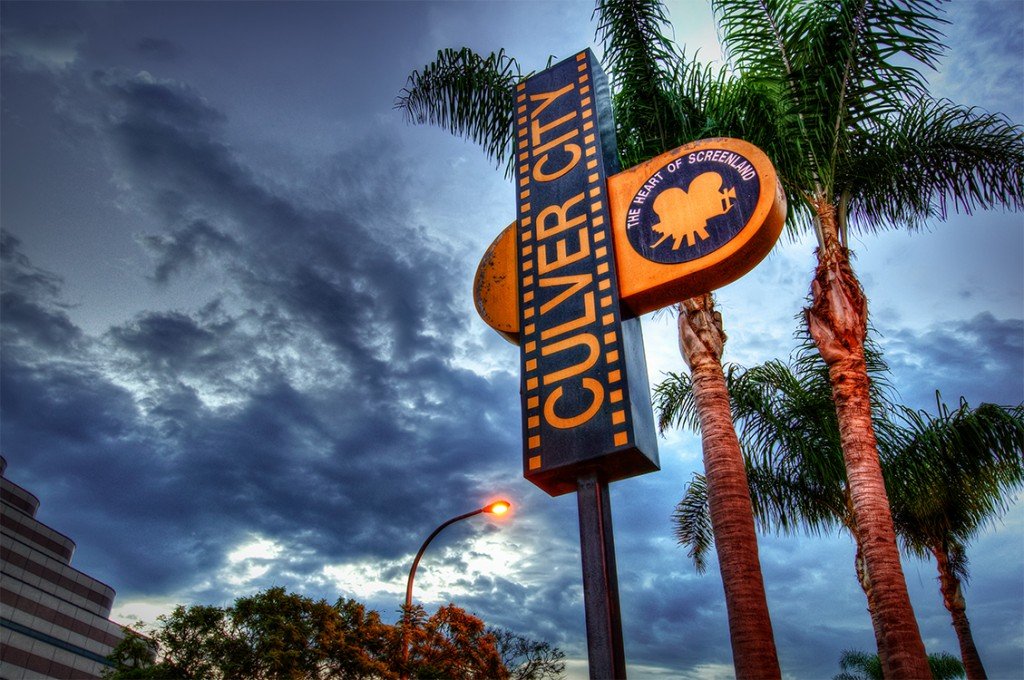 Culver City is a city in western Los Angeles County, California. According to archaeologists a human presence in present day Culver City since at least 8,000 BC and it was homeland of the Tongva-Gabrieliño Native Americans. Culver City launched a successful renaissance program in 1990 as downtown was renovated along with several shopping centers.
Most of the Culver City is encircled by the city of Los Angeles, but also shares a border with unincorporated areas of Los Angeles County. The neighborhoods Mar Vista, West Los Angeles and Palms to the north; Westchester to the south; the Baldwin Hills and Ladera Height sun incorporated areas to the east; and the L.A. neighborhoods of Venice and Playa Vista to the west, along with the unincorporated area of Marina Del Rey.
The 2010 United States Census reported that Culver City had a population of 38,883 with 7,566 people per square mile. The racial breakdown was 23,450 (60.3%) White (48.0%), (9.5%) African American, (0.5%) Native American, (14.8%) Asian, (0.2%)Pacific Islander, (8.7%) from other races, and (6.1%) from two or more races. Hispanic or Latino of any race were 9,025 persons (23.2%).
As per the US 2010 Census 38,572 people (99.2%) lived in households, (0.2%) in non-institutionalized group quarters, and 227 (0.6%) were institutionalized. The average household size was 2.30. There were 9,344 families (55.7% of all households); the average family size was 3.01. Median household income in Culver City is $76,182 whereas 7.1% of the population living below the federal poverty line.
Sony's motion picture operations (known as Columbia Pictures) also relocated there in the same era. Culver City, a noteworthy center for motion picture and later television production, also known as home of Metro-Goldwyn-Mayer studios since 1920s. The city is headquartered by National Public Radio West and Sony Pictures Entertainment and NFL Network studio is also based there in. The city has history of producing hundreds of movies by various production houses e.g. Sony Pictures Studios, Culver Studios, and Hal Roach Studios.
The city is served by the Los Angeles International Airport, which is located about 7 miles (11 km) south of the city. Freeways San Diego, Santa Monica, and Marina also serve the city. Ballona Creek runs northeast to southwest through most of the city and drains into Santa Monica Bay in Marina Del Rey.
Culver City has its own school district, Culver City Unified School District along with five elementary schools, a middle school, two high schools (regular and continuation), a Community Day School, an Office of Child Development, and an Adult School. West Los Angeles College located in an unincorporated section of Los Angeles County adjacent to Culver City.