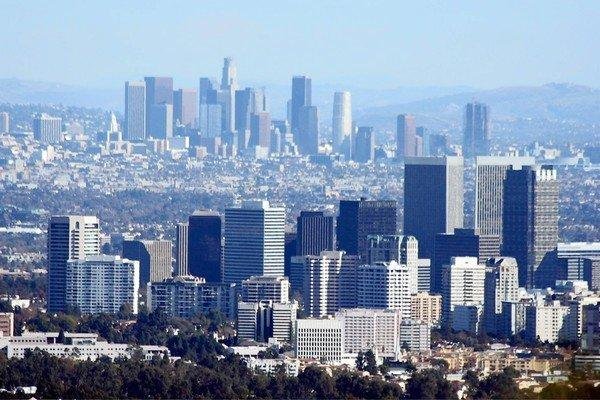 Century City was developed in 1963 by 20th Century Fox for motion pictures. It consists 176 acre, a mixture of commercial and residential buildings Westside of Los Angeles, California.
In the northwest of century city, Westwood is situated, on northeast and east it is bordered by Beverly Hills, on the southeast and south by Cheviot Hills and on the southwest and west by West Los Angeles.
U.S. Census of 2000 counted 5,513 residents in the 0.70-square-mile and the number climbed up to 5,934 by 2008. The Southern California Association of Governments estimates that the daytime population amounts to 48,343 on a working day. 46 was the median age of residents and the percentage of residents aged 65 and older (26.4%) was the highest for any neighborhood in Los Angeles County. Widowed and divorced ratio is also highest in the county. Percentage of Military veterans among population is also higher rate for the city and the county. Total population of the neighborhood is approximate 6,000 with higher percentage of older-aged, well established and well-educated whites. The breakdown was whites, 82.5%; Asians, 8.6%; Latinos, 4.4%; blacks, 1.4%; and others, 3,0%. Iran (21.2%) and Canada (6.1%).
20th Century Fox exposed most of the shopping centers and style of the city in their films A Guide for the Married Man, Caprice and Conquest of the Planet of the Apes released in 1967, 1970 and 1972 respectively.
The median yearly income in 2014 was $652,007, a high figure for Los Angeles. The households earn $125,000 making the tally higher in Los Angeles County. The average household 1.8 people reflects the low percentage for Los Angeles. 60.4% of the houses and apartments are acquired by owners whereas remaining 39.6% by the renters.
55% of Century City residents aged 25 or over had earned a four-year degree by 2000. Only two private schools are serving education to residents of Century City, Lycée Français de Los Angeles, and Temple Isaiah Preschool and Kindergarten.