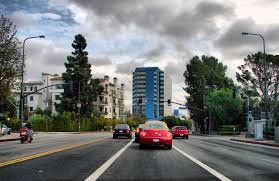 An older-aged neighborhood in the Los Angeles Westside is Beverlywood. The neighborhood is fringed on the north by Pico-Robertson, on the east by Mid-City, on the south by Palms and on the west by Cheviot Hills.
Beverlywood's street and other borders are: north, Cashio Street and Airdrome Street; east. Canfield Avenue and Robertson Boulevard; south, Cattaraugus Avenue; and west, Beverwil Drive and the boundary with the Hillcrest Country Club.
The census of 2000 counted 6,080 residents in the 0.79-square-mile Beverlywood neighborhood. by 2008 population scale grew high upto 6,418. The median age for residents is 39, older than the city at large; the percentages of residents aged 35 to 49 and 65 and older were among the county's highest. 80% whites are occupied in the neighborhood whereas Asians, 7.3%; Latinos, 6.1%;blacks, 4.2%; and others, 2.4%. The median yearly household income in 2008 dollars was $105,253, a high figure for Los Angeles, and the percentage of households earning $125,000 and up was also considered high for the county.
The number of renters is relatively higher than the other neighborhoods 29.7% of the housing stock and house- or apartment owners held 70.3%. In 2000 there were 113 families headed by single parents, a low rate for the city and the county. Veterans who had served World War II and Korean War are among the county's highest.
By 2000, 55% of Beverlywood residents aged 25 and older had acquired four-year degree which is high figure for both the city and the county. The percentages of residents of that age with a bachelor's degree or a master's degree were also considered high for the county. Three schools are serving within Beverlywood as well.