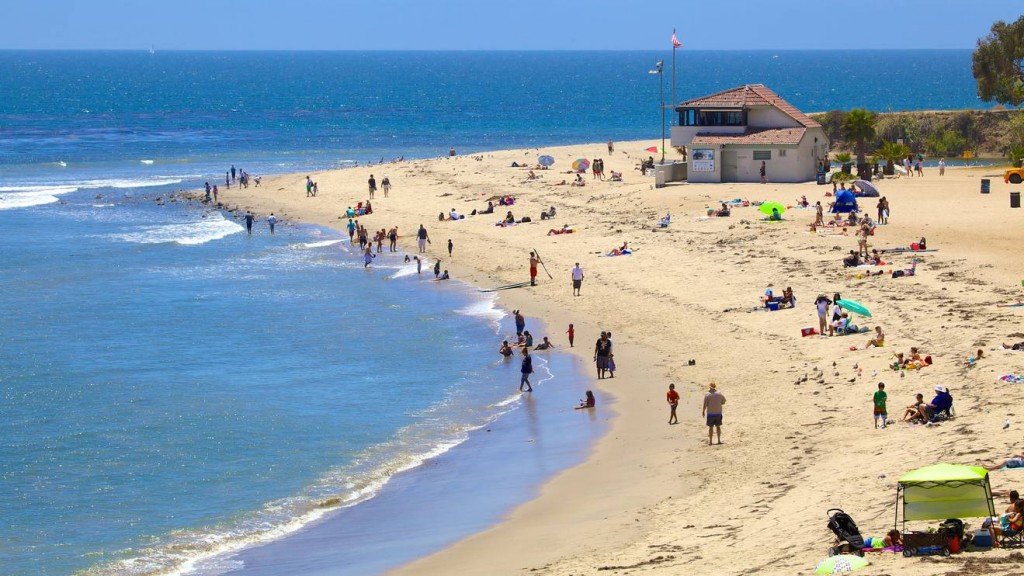 Gardena spread over 5.9 square miles (15 km2) city is located in the South Bay region of Los Angeles, California.
The city is famous for Wetland Preserve consists of 9.4-acres which is located at the south-east corner of the city, near Vermont Avenue and Artesia Boulevard intersection. Wetland Preserve is a naturally-occurring marshland with regular and frequent water seeps above-ground. It supplies water to a bunch of trees of different species and other vegetables fields.
Gardena is adjacent with Athens on the north, Harbor Gateway on the east and south, Torrance on the southwest, Alondra Park on the west, and Hawthorne on the northwest.
United States 2010 census narrates 58,829 people spending life in the city whereas 57,746 were counted in census of 2000. Highest percentage is Japanese in California choose Gardena as their destination.
There were 10,030 people living in a square mile. The breakdown of race was 14,498 (24.6%) White (9.3% Non-Hispanic White), 14,352 (24.4%) African American, 348 (0.6%) Native American, 15,400 (26.2%) Asian, 426 (0.7%) Pacific Islander, 11,136 (18.9%) from other races, and 2,669 (4.5%) from two or more races in Gardena.
Most of the people lived in households whereas a very little number of people lived in non-institutionalized group quarters. There were 20,558 households, 35 percent households had children under 18 living in them, 42.7 percent were opposite-sex married couples living together, 19.1 percent had a female householder with no husband present, 7.2 percent had a male householder with no wife present. 5.3 percent unmarried opposite-sex partnerships, and 0.5 percent same-sex married couples or partnerships. Average household contains 3.39 members a high percentage in the California.
There were 21,472 housing units at an average density of 3,660.8 per square mile (1,413.5/km²), of which 9,852 (47.9%) were owner-occupied, and 10,706 (52.1%) were occupied by renters. The homeowner vacancy rate was 1.3%; the rental vacancy rate was 4.6%. 28,585 people (48.6% of the population) lived in owner-occupied housing units and 29,450 people (50.1%) lived in rental housing units.
Median household income was $50,148 as per United States census of 2010. The city is not affluent as 14.3% of the population was forced to live below the federal poverty line.
As of 1988 Gardena has a large Japanese-American community. As of 1988 the Japanese Cultural Institute (JCI) is located in Gardena and offers cultural and social activities for Japanese Americans. The building used during that year was completed in 1976.
As of 1992 about 60% of the Korean population in the South Bay region lived in Gardena and Torrance. By that year, many Korean businesses had been established in Gardena because it had commercial land more affordable than that of Torrance, a middle-class base, and an established Asian population. In 1990, 2,857 ethnic Koreans lived in Gardena, a 209% increase from the 1980 figure of 924 ethnic Koreans.
The Los Angeles County Department of Health Services operates the Curtis Tucker Health Center in Inglewood and the Torrance Health Center in Harbor Gateway, Los Angeles, near Torrance and serving Gardena.
The United States Postal Service operates the Gardena Post Office at 1455 West Redondo Beach Boulevard, the South Gardena Post Office at 1103 West Gardena Boulevard, and the Alondra Post Office at 14028 Van Ness Avenue.
The Los Angeles Unified School District operates public schools.
Zoned high schools include:
Gardena High School (Los Angeles)
The Roman Catholic Archdiocese of Los Angeles operates Catholic schools in Gardena, including
Junípero Serra High School
Maria Regina Catholic School (K-8)
St. Anthony of Padua School (K-8)
Gardena Valley Christian School, K-8 non-Catholic private school
The Gardena Christian Academy, PreK-2 Christian school, is in Gardena.
A 16,000 square foot building located in Gardena is known as Gardena Mayme Dear Library. Masao W. Satow Library, located west of Gardena in Alondra Park, unincorporated Los Angeles County, are operated by the County of Los Angeles Public Library.