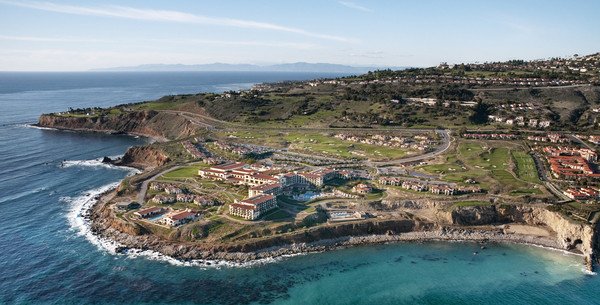 Rancho Palos Verdes, known as RPV, a prosperous city in Los Angeles County, California. Rancho Palos Verdes is translated as "Ranch of Green Trees" or "Ranch of Sticks", probably referring to the willows in the northeastern part of Bixby Slough (now known as Machado Lake) shown on earlier maps. The city is spread over 13.5 square miles (35 km2), virtually all of which is land.
The city's most notable geographic features are the Palos Verdes Hills and cliffs, with grand vistas of the Pacific Ocean and of Santa Catalina Island. Rancho Palos Verdes is located at 33°45′30″N 118°21′51″W.
Rancho Palos Verdes had a population of 41,643. The population density was 3,092.6 people per square mile. The racial makeup of Rancho Palos Verdes was 61.7% White, 2.4% African American, 0.2% Native American, 29.0% Asian, 0.1% Pacific Islander, 1.8% from other races, and 4.8% from two or more races.
According to United States Census of 2010, 99.2% of the population lived in households and 0.8% lived in non-institutionalized group quarters. The median household income of $119,778, with 4.0% of the population living below the federal poverty line.
Palos Verdes Peninsula Unified School District (PVPUSD) serves education in the city and it includes Palos Verdes Peninsula High School and Palos Verdes High School, and the Los Angeles Unified School District (LAUSD, in the East view area of the city). Children living in East view have the option of attending public school in either the PVPUSD or the LAUSD. Also, Chadwick School is a well-known K–12 private school that serves the area. Marymount California University, a private liberal arts institution offering bachelors and master's degrees, is located in Rancho Palos Verdes.
The Palos Verdes Library District operates three libraries on the Palos Verdes Peninsula, with Miraleste Library in Rancho Palos Verdes.
Los Angeles County Fire Department provides facility of fire protection in Rancho Palos Verdes and ambulance transport is provided by McCormick Ambulance Service.
The Los Angeles County Sheriff's Department operates the Lomita Station in the City of Lomita and provides law enforcement services for Rancho Palos Verdes.
The Los Angeles County Department of Health Services operates Harbor-UCLA Medical Center in the Harbor Gateway, Los Angeles, near Torrance and serving Rancho Palos Verdes. Other nearby hospitals include Torrance Memorial Medical Center and Providence Little Company of Mary Hospital, both located in Torrance and San Pedro.