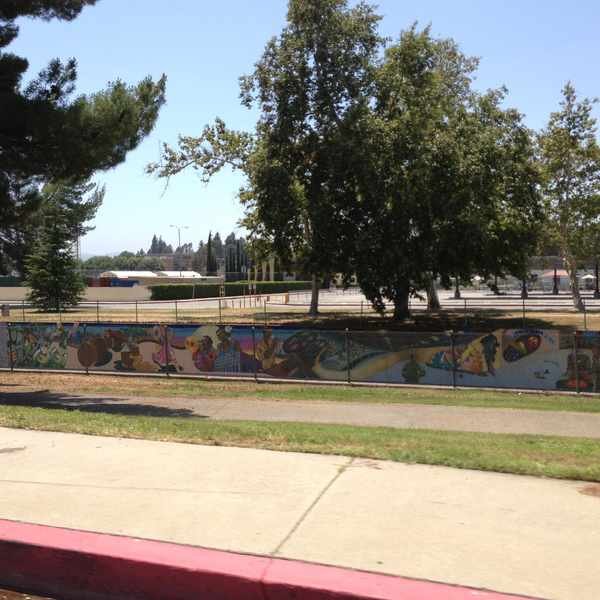 Valley Glen is located in southeastern portion of San Fernando Valley, Los Angeles, California. Valley Glen is known for half-mile-long mural painted wall on the side of a flood-control channel.
The neighborhood Valley Glen consists of 4.81 square miles and is bounded on the north by Raymer Street, Sherman Way, Tujunga Wash, Woodman Avenue or Hazeltine Avenue on the west, Burbank Boulevard on the south, Hollywood Freeway on the east. Its bisected by the Tujunga Wash in most areas.
The data of United States 2000 Census shows that the neighborhood had 59,230 inhabitants and the number increased to 62,846 by 2008. The ethnical breakdown was Latinos at 45.2%, whites 39.5%, Asians 5.4%, blacks 3.9% and others at 6%. Almost half of the population of Valley Glen is foreign born.
According to the census of 2000, 21% of the habitants were 25 and older had acquired a four-year degree. There is a community college along with a public high school with other six public schools and six private schools.
List of the public schools is as follows;
Ulysses S. Grant High School, 13000 Oxnard Street
James Madison Middle School, 13000 Hart Street
Coldwater Canyon Elementary School, 6850 Coldwater Canyon Avenue
Kittridge Street Elementary School, 13619 Kittridge Street
Erwin Elementary School, 13400 Erwin Street
John B. Monlux Elementary School, 6051 Bellaire Avenue
Jack London Continuation School, 1294 Oxnard Street
Private schools are;
ABC Little School, elementary, 6447 Woodman Avenue
Laurence School, elementary, 13639 Victory Boulevard
St. Jane Frances de Chantal School, 12950 Hamlin Street
Summit View School, 6455 Coldwater Canyon Avenue
Or Hachaim Academy, 6021 Laurel Canyon Boulevard
Adat Ari El Day School, 12020 Burbank Boulevard
Valley Glen Community Park which was known as Erwin Park previously, is an unstaffed park located in Valley Glen. The park offers an unlighted baseball diamond and picnic tables.