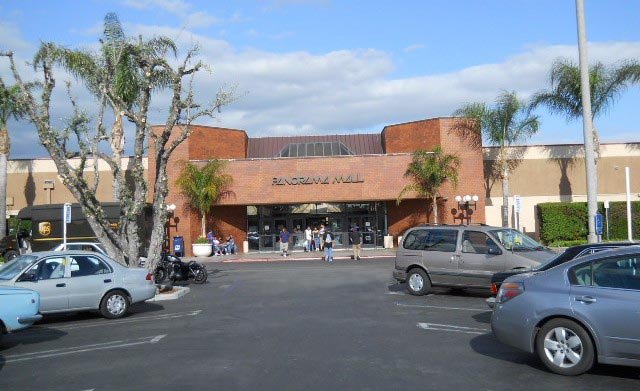 Panorama City is a neighborhood in San Fernando Valley, Los Angeles, California.
Panorama City is border on the north by Mission Hills, on the northeast by Arleta, on the east by Sun Valley, on the southeast by Valley Glen, on the south by Van Nuys and on the west by North Hills.
According to 2010 U.S. census 69,817 inhabitants with median age of 30.1, and $41,467 as median yearly household income were living in the city. Most of the Panorama city's population are young. In 2008 the breakdown was Latinos, 70.1%; whites, 11.5%; Asians, 11.9%; blacks, 4.3%; and others, 2.2%. 20.2% (2,849) families were headed by single parents, a high percentage in the city and county whereas 1,837 or 4.3% is lowest percentage of veterans were inhabitants of the Panorama City.
The neighborhood has mixture of single-family homes and low-rise apartment buildings, bigger percentage was occupied by renters which is 64.8% whereas owners held remaining 35.2%.
By 2000, 13% residents aged 25 and older had earned a four-year degree which is an average percentage for both the city and the county.
Ten Public and two private schools are serving the Panorama City. The list of the Public schools is as follows;
Panorama High School, 8015 Van Nuys Blvd
Liggett Street Elementary School, 9373 Moonbeam Avenue
Primary Academy for Success, elementary, 9075 Willis Avenue
Valor Academy Charter, middle, 8755 Woodman Avenue
Panorama City Elementary School, 8600 Kester Avenue
Chase Street Elementary School, 14041 Chase Street
Vista Middle School, 15040 Roscoe Boulevard
Burton Street Elementary School, 8111 Calhoun Avenue
Cal Burke High School, continuation, 14630 Lanark Street
Ranchito Avenue Elementary School, 7940 Ranchito Avenue
The two private schools are;
St. Genevieve Elementary School, 14024 Community Street
St. Genevieve High School, 13967 Roscoe Boulevard
A hospital on Woodman Ave and medical center complex on Roscoe Blvd. serving the central and eastern San Fernando Valley. The complex covers three city blocks as a medical campus first opened in 1963.
The Panorama Recreation Center is in the community. The center, which also functions as a Los Angeles Police Department drop-in facility, has an auditorium, a lighted baseball diamond, lighted outdoor basketball courts, a children's play area, a community room, an indoor gymnasium, picnic tables, and unlit tennis courts.
The Sepulveda Recreation Center is located in Panorama City. The center has two indoor gymnasiums, both of which can be used as auditoriums. The center also has a lighted baseball diamond, lighted indoor basketball courts, a children's play area, a community room, and lighted tennis courts. The Sepulveda Pool is an outdoor unheated seasonal pool in the Sepulveda center.
The Mid-Valley Senior Citizen Center is in Panorama City. The center has an auditorium, a kitchen, and a stage. The building was originally a convalescent home. As of July 2000 the former convalescent home was being converted into the senior center.