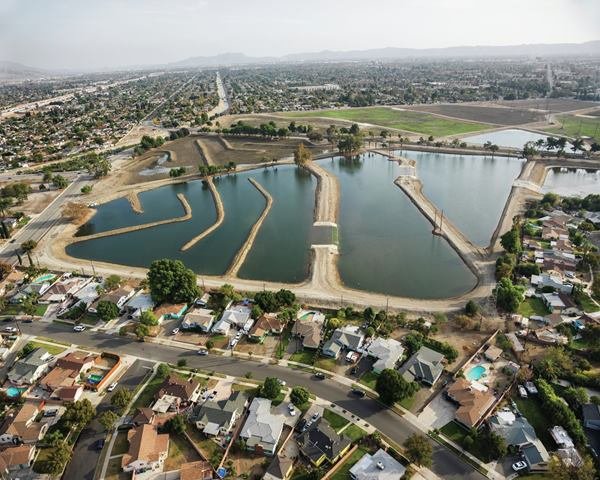 Pacoima, an oldest neighborhoods in the northern San Fernando Valley, Los Angeles, California.
Pacoima is adjacent with Mission Hills on the west, Arleta on the south, Sun Valley on the southeast, Lake View Terrace on the northeast, and San Fernando city on the north.
As per the United States census of 2010 total number of 103,689 inhabitants were in Pacoima with the median age 29.5 and median yearly household income $49,842. Total number of population was 81,318 back in 2008.
San Fernando Road, Van Nuys Boulevard, and Laurel Canyon Boulevard are the major transport routes. California State Route 118 (Ronald Reagan) runs through it, and the neighborhood is bordered by the I-5 (Golden State).
The Los Angeles County Metropolitan Transportation Authority (LACMTA) operates bus services in Pacoima. Whiteman Airport, a general aviation airport owned by the County of Los Angeles, is located in Pacoima.
Los Angeles Public Library is being operated by Pacoima Branch Library in Pacoima. In 2000, the library was spread over 5,511 square feet with 50,300 books.
High education is a concern in the neighborhood as only 4.2% population aged 25 and older had earned a four-year degree by 2000 which is low both in the county and city.
There are three high schools for students of Pacoima; San Fernando High School, Sun Valley High School and John H. Francis Polytechnic High School. The public schools in the neighborhood are;
Hillery T. Broadus Elementary School, 12651 Filmore Street
Vaughn Next Century Learning Center, 13330 Vaughn Street
Discovery Charter Preparatory No. 2, high school, 12550 Van Nuys Boulevard
Charles Maclay Middle School, 12540 Pierce Avenue
Mission Continuation School, 11015 O'Melveny Avenue
Sara Coughlin Elementary School, 11035 Borden Street
Pacoima Charter Elementary School, 11016 Norris Avenue
Telfair Avenue Elementary School, 10975 Telfair Avenue
Haddon Avenue Elementary School, 10115 Haddon Avenue
Pacoima Middle School, 9919 Laurel Canyon Boulevard
Montague Charter Academy, 13000 Montague Street
Bert Corona Charter School, middle, 9400 Remick Avenue
The private schools in the Pacoima are;
Guardian Angel Elementary School, 10919 Norris Avenue
Mary Immaculate Elementary School, 10390 Remick Avenue
Branford Grove School, 13044 Chase Street
There are several Recreation Center and Parks in the Pacoima. The David M. Gonzales was opened as the on June 1, 1950 was re-dedicated June 1, 1990. There are auditorium, indoor gymnasium and basketball court. In addition, the center has an outdoor gymnasium with weights, lit baseball diamond, basketball and handball courts and a soccer field. It also features picnic tables, a children's play area and a community room in the center.
Ritchie Valens Park, Recreation Center and pool are located near the north end of Pacoima. Valens Park includes an indoor auditorium and gymnasium, both a lit and unlit baseball diamond, indoor basketball courts and outdoor lit outdoor basketball courts, children's play area, community room, handball courts, kitchen, jogging path, picnic tables, unlit soccer field, a stage, and lit tennis courts. The outdoor pool is seasonal and unheated.
The Hubert H. Humphrey Memorial Park has public swimming pool, Recreation Center, a number of barbecue pits, picnic tables, baseball diamond, basketball courts, football field, handball and volleyball courts along with a children's play area, an indoor gymnasium and a center for teenagers with a kitchen and a stage.
The Hansen Dam Municipal Golf Course, and The Hansen Dam Recreation Area are located in Lake View Terrace.
The Roger Jessup Recreation Center is an unstaffed small park in Pacoima. The park includes barbecue pits, a children's play area, a community room, and picnic tables.