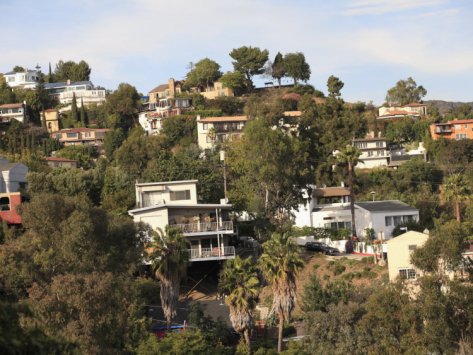 North Hills is a neighborhood in San Fernando Valley, Los Angeles, California. Before the world war II it was an agricultural community.
North Hills is adjacent on the west by Northridge, on the east by Panorama City, on the Van Nuys, and on the north by Granada Hills. Sepulveda Boulevard and Roscoe Boulevard are the main thoroughfares. North Hills is bounded by Balboa Boulevard and Bull Creek on the west, Devonshire and Lassen Street on the north, the Pacoima Wash on the east, and Roscoe Boulevard on the south.
Sepulveda Ambulatory Care Center campus is located in North Hills for Veterans Administration, serves them residential and outpatient care and therapy.
In 2009, median household income was $52,456 with total number of residents 60,254 as per United States census of 2010. A number of families of international students are spending life in North Hills. Its good mix and match of the cultures and to learn about the world out of United States.
North Hills is served by schools in the Los Angeles Unified School District. Gledhill Street Elementary School, Langdon Avenue Elementary School, and Mayall Street School serve North Hills. The private and parochial schools in North Hills include Valley Park Baptist, Valley Presbyterian School, Heritage Christian, Our Lady of Peace, and Church of the Living Word. Los Angeles Baptist High School also serves the community, and in 2012 was combined with Heritage Christian High School..
The neighborhood has exquisite scenery to attract the film makers; it has been filmed for several television shows and movies such as; "Grey's Anatomy", "The Nick Cannon Show", "Argo", "My Name is Earl", "The Neighbors", and "Raising Hope".