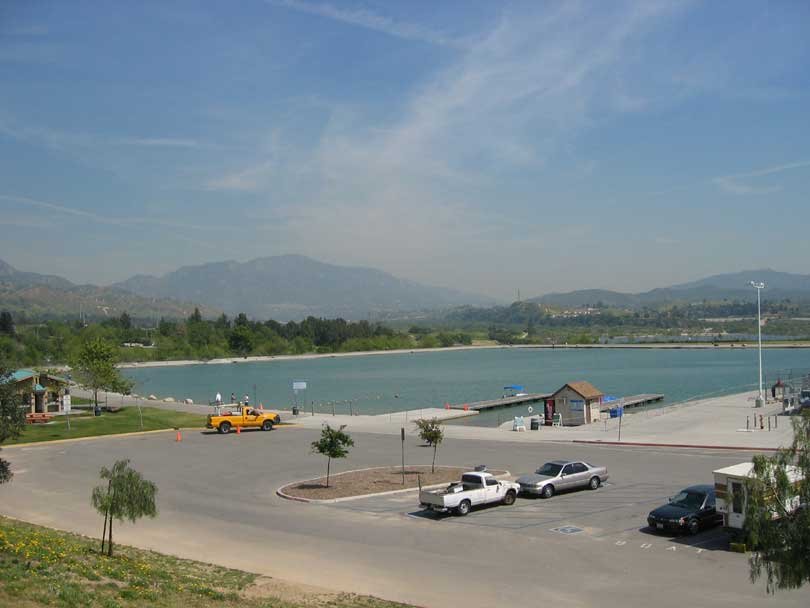 Hansen Dam, a flood control dam is located in in the northeastern San Fernando Valley, in the Lake View Terrace neighborhood of Los Angeles, California. In 1940, U.S. Army Corps of Engineers built that dam. The Dam was named after horse ranchers Homer and Marie Hansen.
At the northern edge of the San Fernando Valley Hansen Dam and its now seasonal lake are located on Tujunga Wash. Tujunga Wash begins between the San Gabriel Mountains and Verdugo Mountains in the southeast of the City of San Fernando.
The Hansen Dam Recreation Center is located in the flood control basin and surrounding slopes behind the dam. Hansen Dam Golf Course in developed in the front of the dam and Orcas-Gabreieleno Equestrian Center and Hansen Dam Aquatic Center behind it.
There is a modest lake offers fishing and public boating in Recreation Center and Park filled with circulated drinking water. A site with capacity of 2,800 swimmers is located and features filtered and chlorinated water. The recreation center and park areas also have: picnic tables and barbecue pits, children's play areas; and baseball diamonds and soccer fields.
Equestrian and walking trails which link to Angeles National Forest, and a walking pathway along the dam's top. The habitats include montane chaparral and woodlands and riparian in the rustic areas.