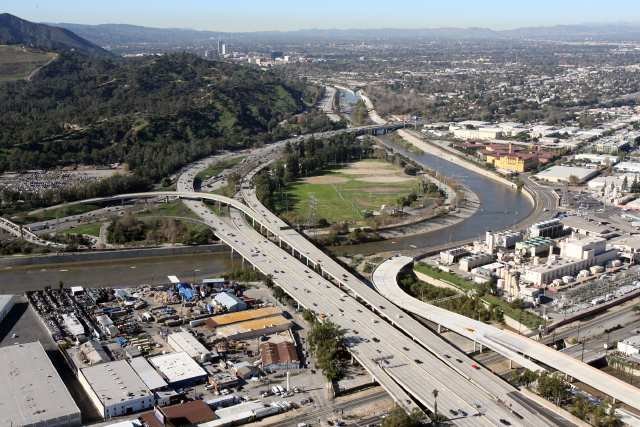 Burbank a neighborhood, home of many employees of the motion picture, digital cinema and television studios located only a few miles northeast of Hollywood in Los Angeles, California.
The neighborhood acquires 17.4 square miles (45 km2) and adjacent with Glendale to the east, North Hollywood and Toluca Lake on the west, and Griffith Park to the south. The Verdugo Mountains form the northern border.
On average 100,000 people work in Burbank every day. Burbank Empire Center opened with aviation in 2001 built at a cost of $250 million by Zelman Development Company. The Bob Hope Airport is one of the busiest airports of South California with 4.9 million travelers per year over 70 flights everyday. Golden State Freeway(I-5) was built in 2012, a fund of $224.1 million was ratified for the improvements to the in the Burbank area along with safety improvements to the railroad tracks at Buena Vista Street.
According to 2010 Census total number of inhabitants in Burbank is 103,340 with 5,946.3 people per square mile. There are (72.7%) White, (2.5%) African American, (0.5%) Native American, (11.6%) Asian, (0.1%) Pacific Islander, (7.7%) from other races, and (4.8%) from two or more races. 102,767 people lived in households, 291 lived in non-institutionalized group quarters, and 282 (0.3%) were institutionalized.
The population was spread out with 20,488 people (19.8%) under the age of 18, 8,993 people (8.7%) aged 18 to 24, 32,513 people (31.5%) aged 25 to 44, 27,552 people (26.7%) aged 45 to 64, and 13,794 people (13.3%) who were 65 years of age or older. The median age was 38.9 years. For every 100 females there were 93.6 males. For every 100 females age 18 and over, there were 91.6 males.
According to the 2010 United States Census, Burbank had a median household income of $67,693, with 8.5% of the population living below the federal poverty line. Burbank became the first American city in 1991 to pass an ordinance requiring new buildings to ensure adequate first responder communications. Since then municipalities nationwide have copied Burbank's action. Burbank's ordinance allows for spot field-testing by police or fire department personnel. The ordinance required an in-building coverage system, adding expense but increasing safety for building occupants.
Burbank is within the Burbank Unified School District with several California Schools including Luther Burbank Middle School. Both its public and private K-12 schools routinely score above state and national average test scores. PUC Schools has its administrative offices in Burbank. The Concordia Schools Concordia Burbank, a K-6 private school, is in the city.
In August 2013, Lycee International de Los Angeles, a bilingual French American college preparatory school for grades 6–12 was opened on the site of the former General Motors Training Center located along Riverside Drive.
Woodbury University is a largest university in the city of Burbank and offers a number of undergraduate and graduate programs, including business, architecture, and a variety of design programs. Some other smaller colleges are also located in the city including several make up and beauty trade schools serving the entertainment industry.