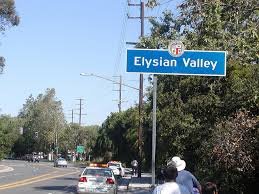 Elysian Valley known by its official name Frogtown, is a neighborhood of 7,700+ residents within Central Los Angeles, California, adjoining the Los Angeles River. It has a large percentage of children between the ages of 11 and 18 and a high number of Latinos and Asians. There is one elementary school in the neighborhood, Dorris Place Elementary School, but children have also historically attended Allesandro Elementary School.
With the announcement of the $1 Billion restoration Project for the Los Angeles River, also known as Alternative 20, many residents felt the pressure of new investment and development in the community, causing them to organize for lower density. This push for low density from within the neighborhood is not new and was documented in an article as far back as 1987.
The Elysian Valley neighborhood is flanked on the north by Atwater Village, on the northeast and east by Glassell Park, on the southeast by Cypress Park, on the south and southwest by Elysian Park and on the west and northwest by Echo Park and Silver Lake. Street and other boundaries are: the Los Angeles River on the north and east, Riverside Drive on the west and Fletcher Drive on the northwest.
The 2000 U.S. census counted 7,387 residents in the 0.79-square-mile neighborhood—an average of 9,354 people per square mile, about the same population density as the rest of the city. In 2008 the city estimated that the population had increased to 7,781. The median age for residents was 31, about average for Los Angeles, but the percentage of residents aged 11 to 18 was among the county's highest.
The neighborhood is moderately diverse ethnically, and the percentage of Asians and Latinos is comparatively high. The breakdown in 2000 was Latinos, 61.0%; Asians, 25.6%; whites, 9.7%; blacks, 1.1%, and others, 2.6%. Mexico (38.3%) and the Philippines (10.3%) were the most common places of birth for the 47.5% of the residents who were born abroad, a high figure compared to rest of the city.
The median yearly household income in 2008 dollars was $49,013, about the same as the rest of Los Angeles. The average household size of 3.4 people was high for the city of Los Angeles. Renters occupied 52.2% of the housing stock, and house- or apartment owners 47.8%.
Seventeen percent of the neighborhood residents aged 25 and older had earned a four-year degree by 2000, an average figure for the city.
There is one school within Elysian Valley: Dorris Place Elementary, a Los Angeles Unified School District School at 2225 Dorris Place.